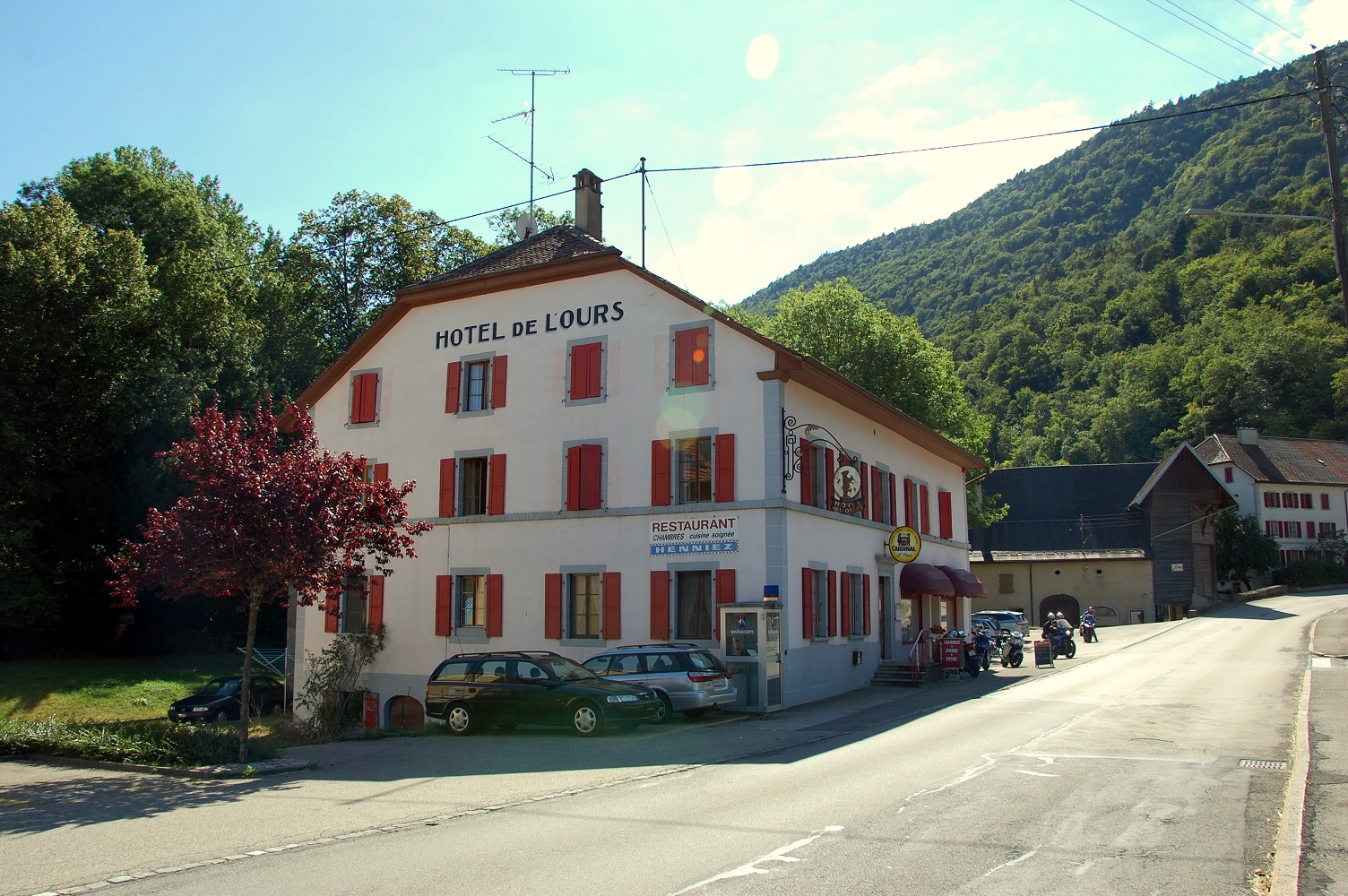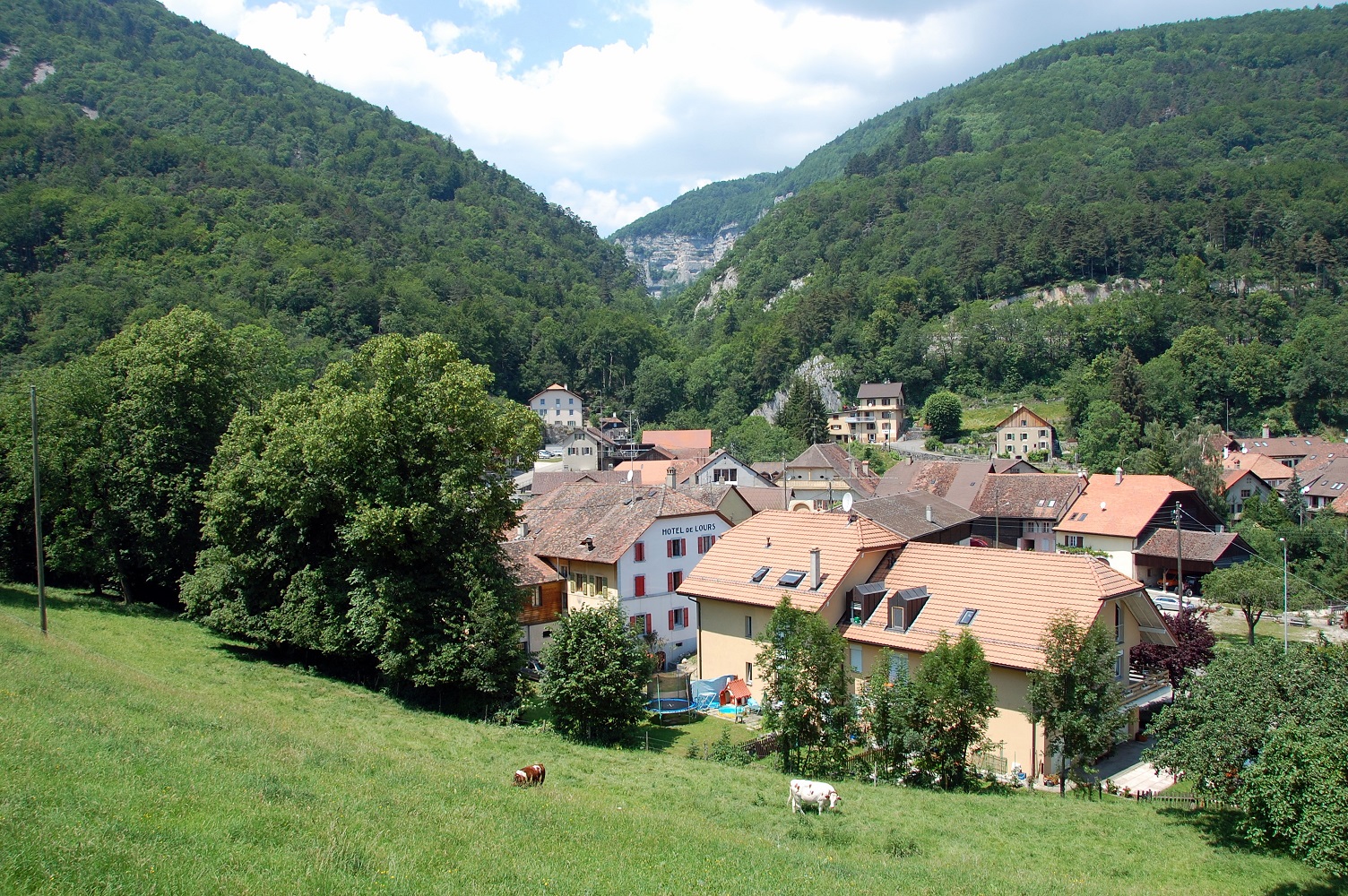 The Hôtel de l'Ours is situated at the bottom of the Jura mountains in Vuiteboeuf, the last village before climbing up to the village of Sainte-Croix, which is famous for its music-box museum.
Vuiteboeuf is less than 10 km away from Yverdon-les-Bains, famous roman city, which offers a vast choice of cultural activities and is well known for its thermal sources.
Hotel de l'Ours a small family hotel with 9 rooms(18 beds), warmly decorated. It has a authentic chinese restaurant and a brasserie with local specialties.